Mission Statement
The mission of Fieldcrest is to professionally market the highest
quality edible beans gown in Ontario, Canada to meet and exceed the needs of our customers.
We will strive to create relationships that build sustainability for Ontario farmers, our brokers, and our buyers for today and the future. We will work for our customers and our growers. We will strive for excellence in all we do.
We promote the prosperity and well-being of employees, Ontario farmers, and valued customers through long term relationships. How we achieve this objective is as important as the objective itself. Fundamental to our success are the core values we believe in and practice.
Our customers receive our strongest commitment to meet their needs with high quality beans and superior service.
We communicate openly, treat each other with respect, promote
teamwork, and encourage personal initiative and growth. Excellence in
performance is sought and rewarded.
Our conduct demonstrates a deep concern for human safety and
environmental stewardship, while embracing the highest standards of ethics and citizenship.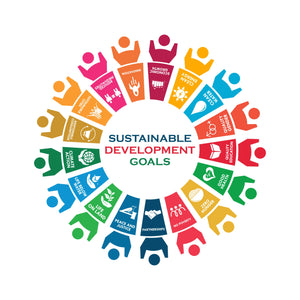 Sustainable Business
Sustainable Agricultural Practices
Area growers have Environmental Farm Plans (1997, 2000, 2004, 2007, 2020), utilize advanced soil conditioning, have advanced planting and harvesting equipment, GPS, data analysis programs, and agronomists.
Equality
Fieldcrest employs and treats everyone equally.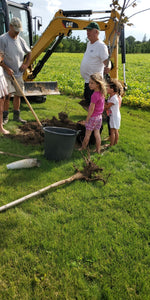 The Environment
Our facility is equipped with LED lighting, capacitor, and updated equipment to reduce energy use. We use many recycleable materials when shipping. Food waste reduction is a focus and econometric reportings have found reduced food loss at our facility over time.
As a family we also plant carbon sequestering trees every year along our fields.
Dry Beans are part of the class of products called pulses.  Pulses are a key part of sustainable crop production. They are considered "nitrogen fixing crop" meaning
pulses have the potential to work with soil bacteria to draw nitrogen from the air and store it. Farmers can reduce the amount of nitrogen fertilizer applied to their fields.
Affordability and Food Security
Dry beans are a lower cost protein source that promote nutrition in countries around the world.
Dry beans are a low-fat and high fiber protein rich food. High mineral compounds are found in pulses including zinc, iron, and phosphorus. They also contain folate, potassium, and B-vitamins. Beans are part of a healthy diet.